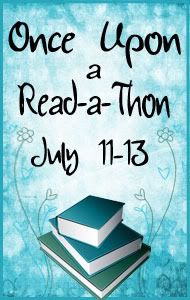 July 13, 2011: Update
As I suspected, I didn't time this Read-a-Thon well with my schedule. With working from 8 to 6:30 yesterday, I didn't get home til 7 and then had to go straight to the dentist's office. When the novicane wore off, I found myself in the grips of tooth pain and went straight to bed. Therefore, yesterday I read no books. That leaves me with three books to finish today which I could do if I wasn't at work from 11 to 8:30 today. I'm afraid my reading goals for this Read-a-Thon will be sorely underacheived.
Consequently, my progress:
The Hellion and the Highlander:
Finished.
Sinful in Satin:
Not Started
Much Ado About You:
Not Started
Dangerous Highlander:
Not Started
It's sad when real life responsibilities take us away from reading, which is what appears to be the case for this Read-a-Thon. Ah, well, better luck next time!